Here is an Idea I just came up with after opening up my crankbait box and looking at this mess.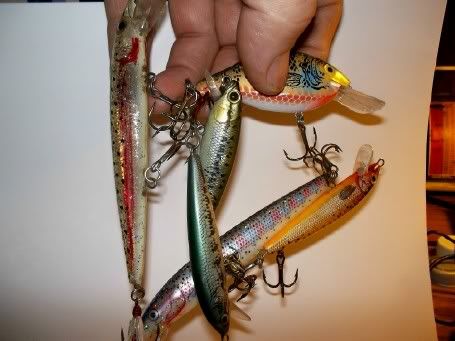 So I got to thinking what would be a good cheap way to fix this. Here is what I came up with;

Step 1.
Lay the front treble hook flat on the belly of the crank with the one barb pointed up and hold in place.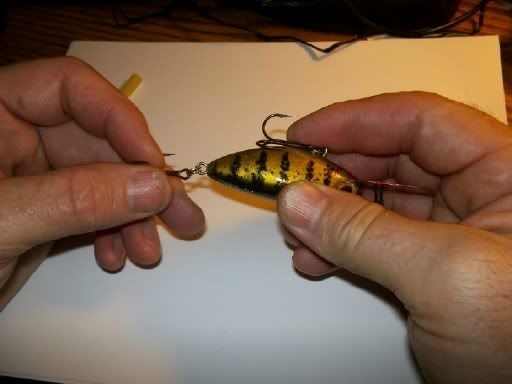 Step 2.
Take a short length of surgical tubing like this,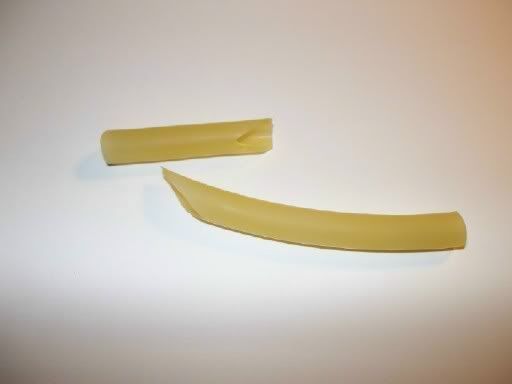 Step 3.
And put the front hook into the tubing like so,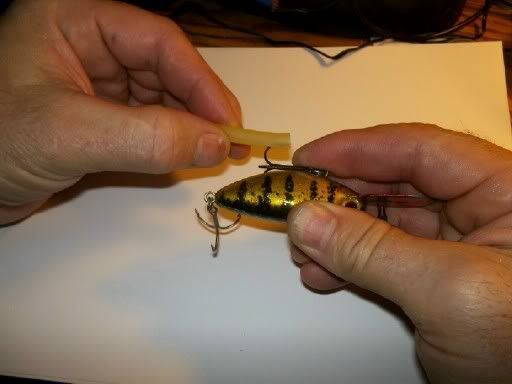 Step 4.
Then lay the back treble flat on the crank with the hooks together.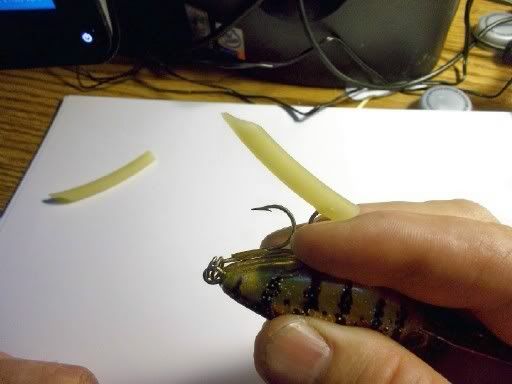 I would suggest a pair of needle nose pliers for this to avoid hooking a finger. Just like your parents used to say "Do as I say not as I do". LOL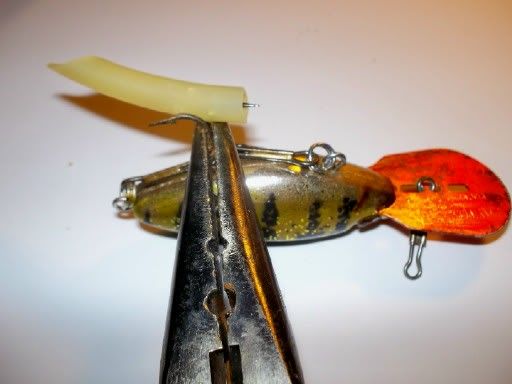 Step 5.
Pull the tubing to stretch it over the hook point.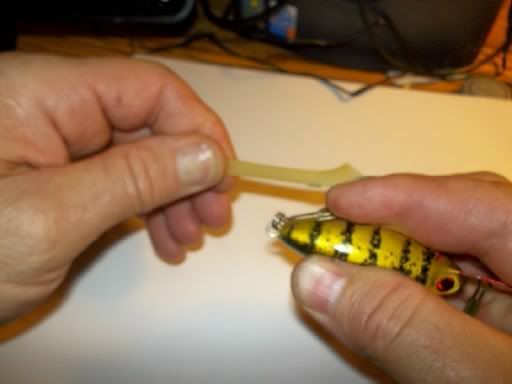 Step 6.
Insert the hook into the tubing while stretched out,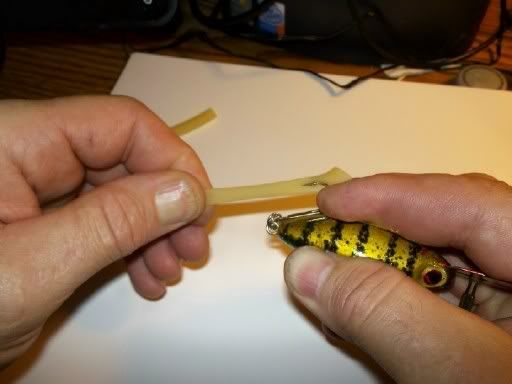 Step 7.
Let the tubing snap back to insert the hook point into the tubing,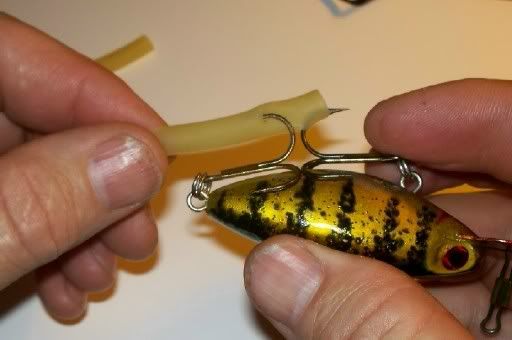 For crankbaits with just 2 treble hooks your done. Just chuck it in your box with as many other baits as you wish and no more tangles.

You can use this same setup on lures with 3 treble hooks on them as well with a slightly longer piece of tubing, the front and middle hook you do the same as above like this, make sure you get this middle hook stuck good,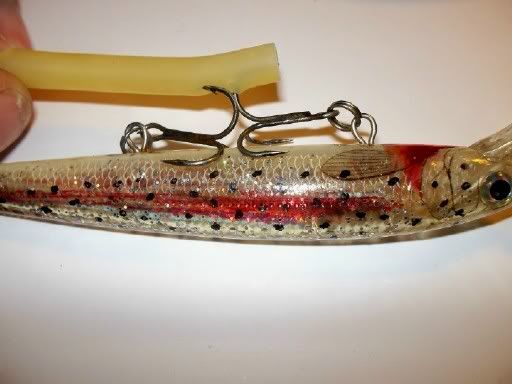 Then rigging the last hook can be done in the same way as the middle hook by stretching the tubing out tight and letting it snap back to hold the last hook.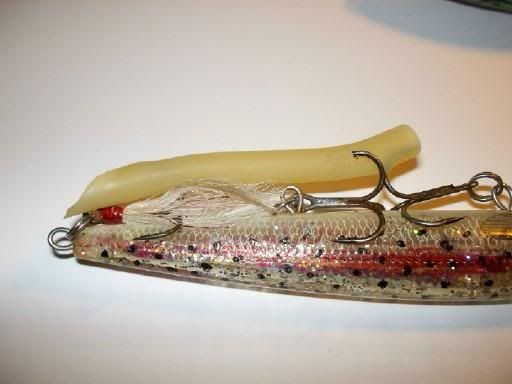 To remove just stretch the tubing out and unhook the points again. It's cheap and simple how could you ask for more? I think this will save me hours if not days of fishing time over the years and a lot of frustration as well.